Description
FEATURING 6 STAGES OF AIR PURIFICATION:
-Negative Ion Generation Technology
-Adjustable Ozone Generation
-Activated Carbon Deodorization
-UV Bulb & Photo-Catalytic Filter (to kill virus, bacteria & mold)
-Washable HEPA Filter (to eliminate small particles and dust)
-Adjustable Fan Speed Control (5 speed)
-Washable Permanent Pre-Filter
-Adjustable Ozone Control (5 grade) and Plate Configuration
-Ion Output:20 KV negative ion generator
-Ozone Output: Adjustable Ozone output up to 3000 sq ft
-Filtration Type: Washable HEPA, Carbon filter and TiO2 Photo-catalytic Filters.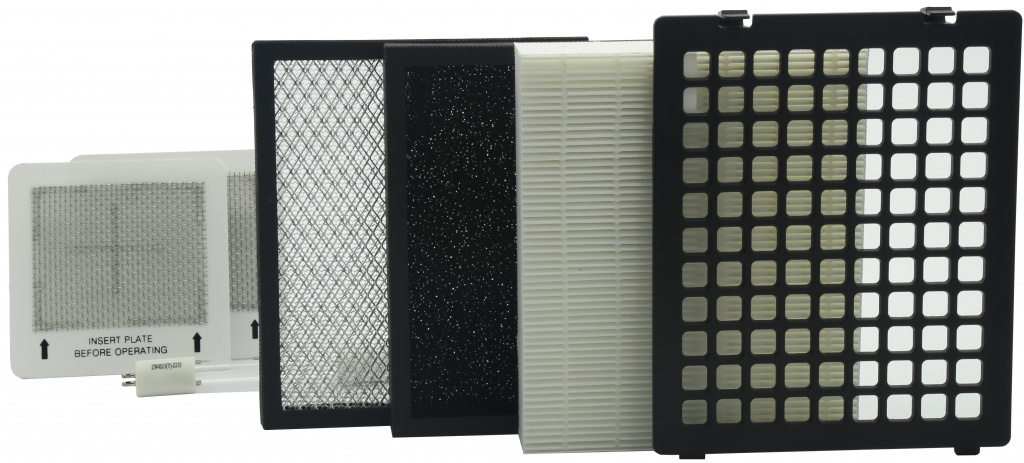 BENEFITS:
– Neutralizes smoke, various odors including chemical, cigarette smoke.
– Has sanitation option that is perfect against mold, microbes, viruses and majority of airborne germs.
– Destructs heavy pollen particles, dust, dirt flakes, pet dander, or any other irritants.
– Reduces unpleasant odors in your house, office, car, camper etc.
– Flexible settings, easily customized with the help of included remote, or respective buttons on the front control panel of the unit.
– Minimal noise level, almost silent operation.
– Simple maintenance process.